About Bernath Chiropractic
Bernath Chiropractic and Wellness is different from other chiropractors in the area because we truly treat the person as a whole. You are not a disease, a set of symptoms, or a statistic. Our patients are unique individuals and therefore are treated in an individualized manner, meaning no canned treatment plans or repetitive care that is not working. Dr. Bernath will work with you to make a plan for treatment that are specific to you and your condition, based on the goals you would like to achieve. Our office also has a Licensed Massage Therapist, Heather Bernath, that will work you and Dr. Bernath to help you achieve your best possible outcome.
---
About the Doctor
Dr. Levi Bernath, DC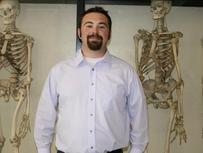 Dr. Bernath graduated from Palmer College of Chiropractic in 2008. He has taken advanced courses in Applied Kinesiology, also known as muscle testing, culminating with full certification by International College of AK. He works with the whole body and has taken special interest with digestive and hormonal issues.
___________________________________________________
Heather Bernath, LMT
Heather has been a board Certified Massage Therapist and practicing since 2007 after completing her studies at Alive and Wellness School of Massage. Heather became a Licensed Massage Therapist in 2014. She has interests in deep tissue massage, trigger point therapy, Reiki, Spontaneous Muscle Release Therapy and pregnancy massage.
______________________________________________________________________________